Today we had the pleasure of riding along with one of our almond growers (Jim), who is also a professional beekeeper, as he safely relocated a swarm of honeybees from shrubs to a traditional beehive.
After getting a call the day before from a fellow farmer asking for help to relocate a swarm of honeybees, that decided to make a new home just outside their farm office, Jim asked us if we would like to help out…. Of course we said YES!
As we set out just after 6 a.m. the following morning, the first question that came to our minds was:
Why do bees swarm?
To say the least, the 20-minute drive to our destination was educational! In summary, Jim explained that honey bee swarming is an instinctual and natural means of honey bee reproduction. Swarming is especially common during the almond bloom where honey bee hives, surrounded by an abundance of nutritious nectar, strengthen and actually reproduce to the point where populations outgrow the hive. To account for the growing honey bee populations during the almond bloom, beekeepers often split hives (create new hives/colonies) by placing a new beehive which has a mated queen next to the existing hive. Come to find out, honey bee populations can often times increase 10-20% during the almond bloom.
Completely fascinated at this point, we arrive at the farm office and after a brief chat we are directed to the swarming bees.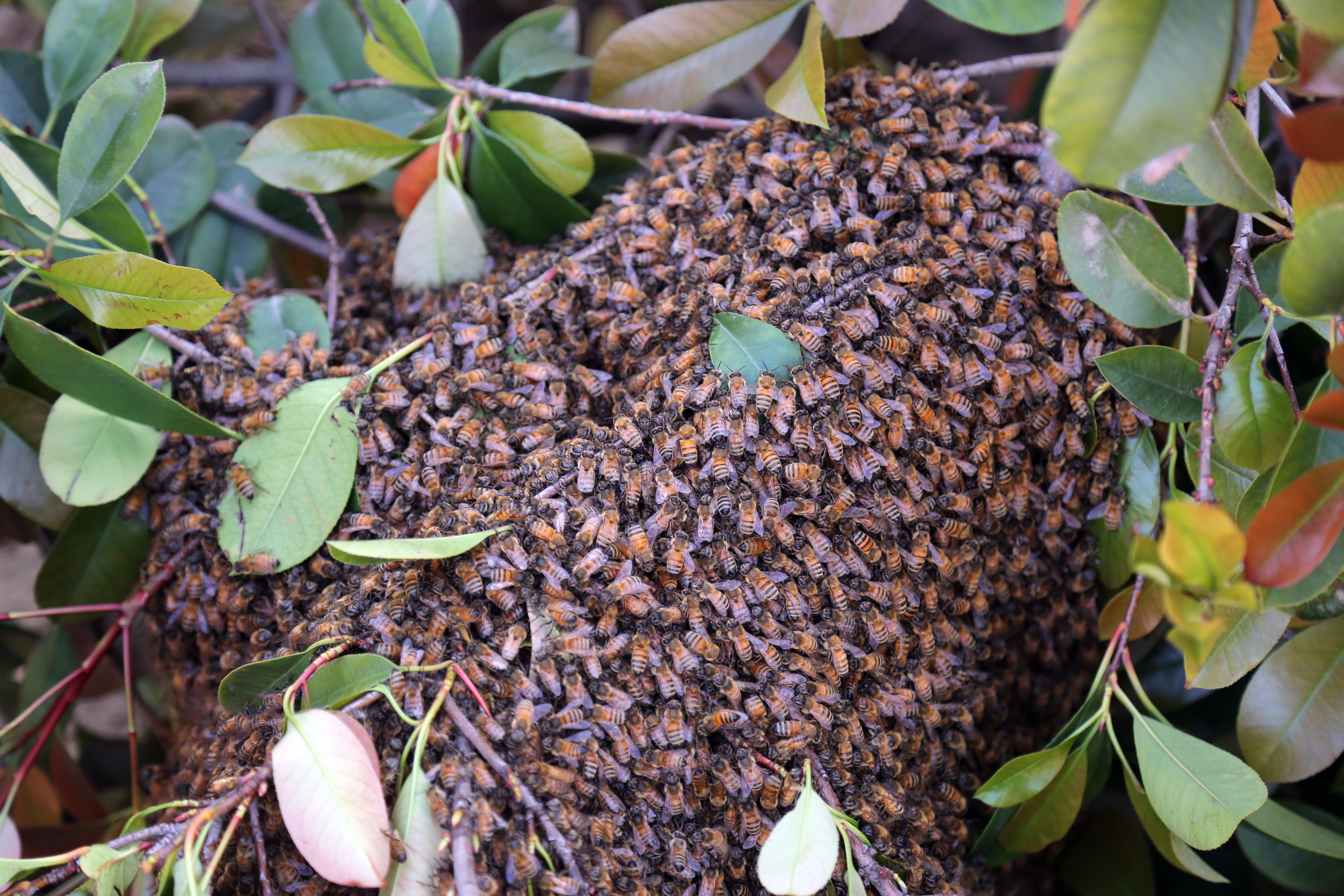 Early in the morning and a brisk 50 degrees, the bees were actually very calm and preoccupied with building their nest in the office shrubs.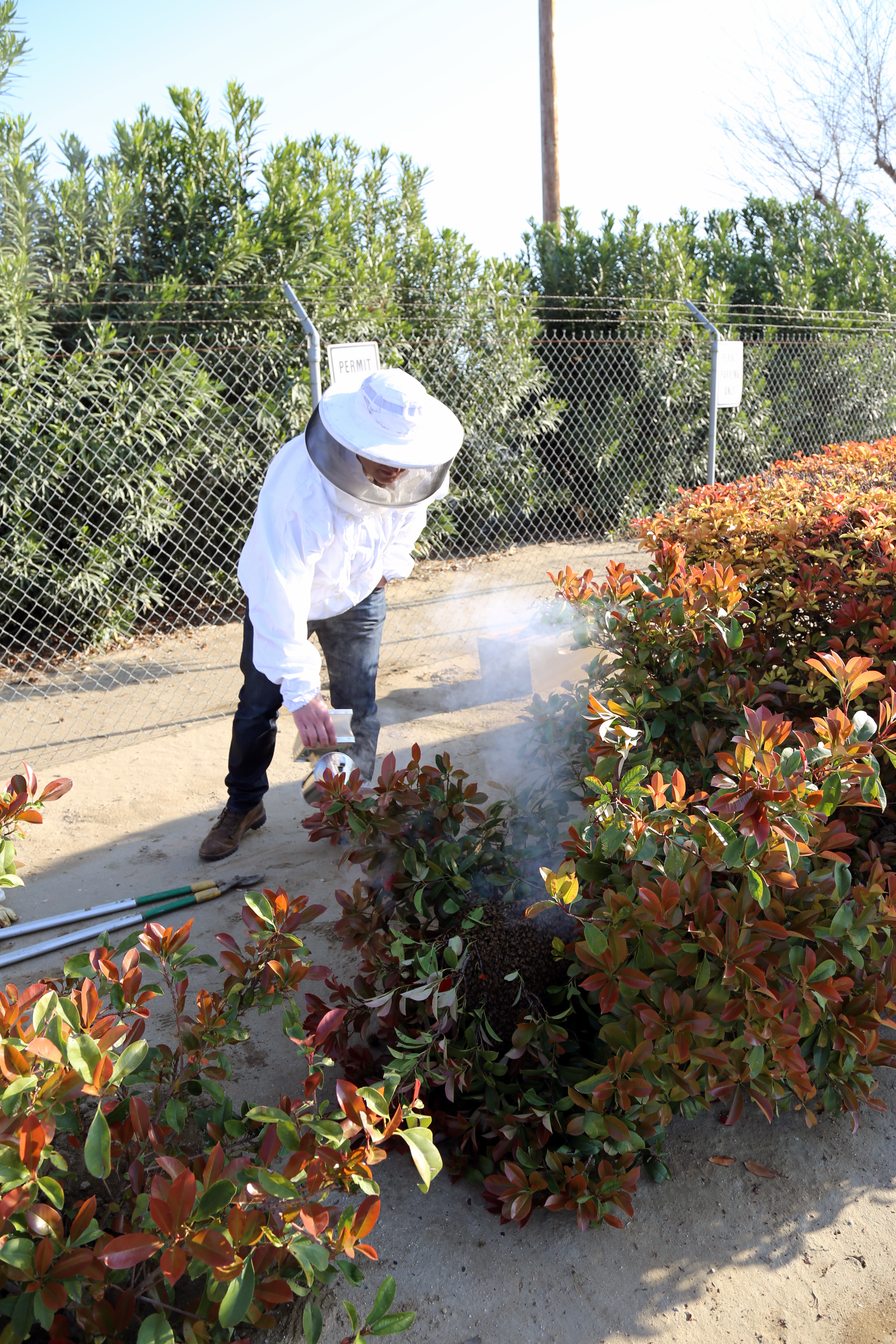 Prior to cutting the shrub and beginning the relocation process, Jim used a smoker to help calm the bees.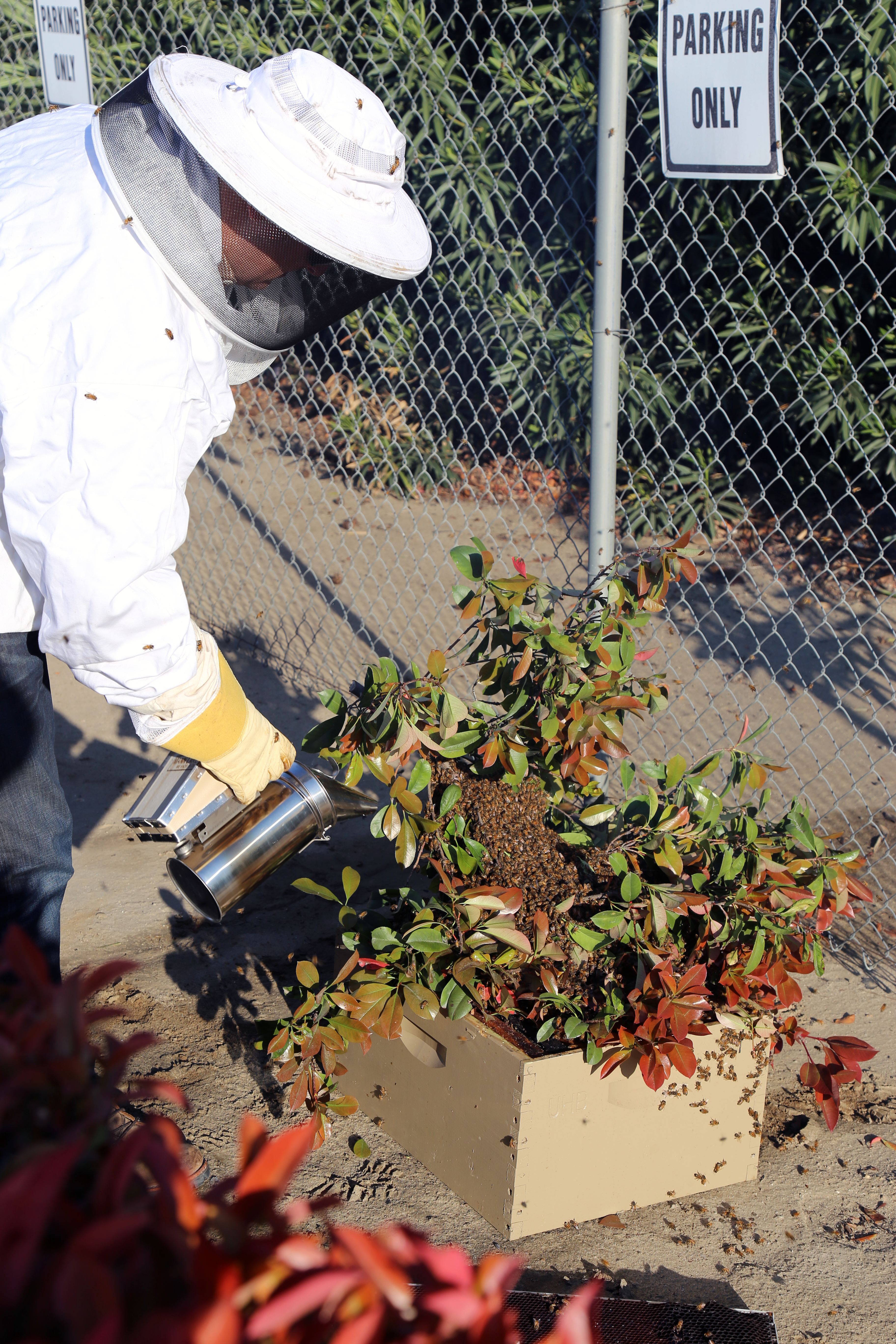 With the shrub branch safely cut, Jim then gently placed the swarming hive on top of their soon to be new home.
After some gentle shaking, we left the bees to naturally migrate into their new home. After a few days, Jim will return to the hive and safely transport the honey bees away from the farm office to more appropriate foraging grounds.
Join Treehouse and the Pollinator Partnership in helping to protect our precious pollinators.