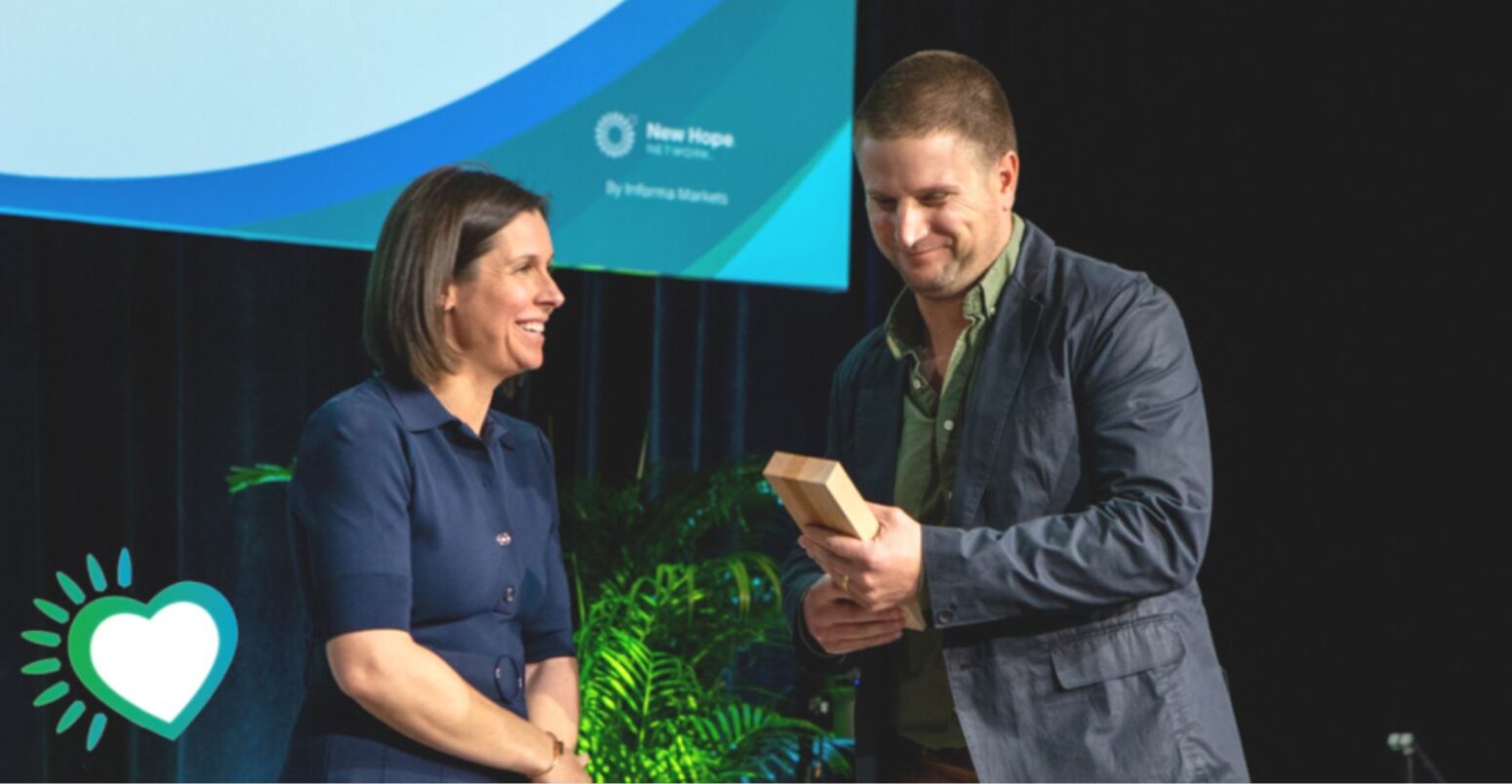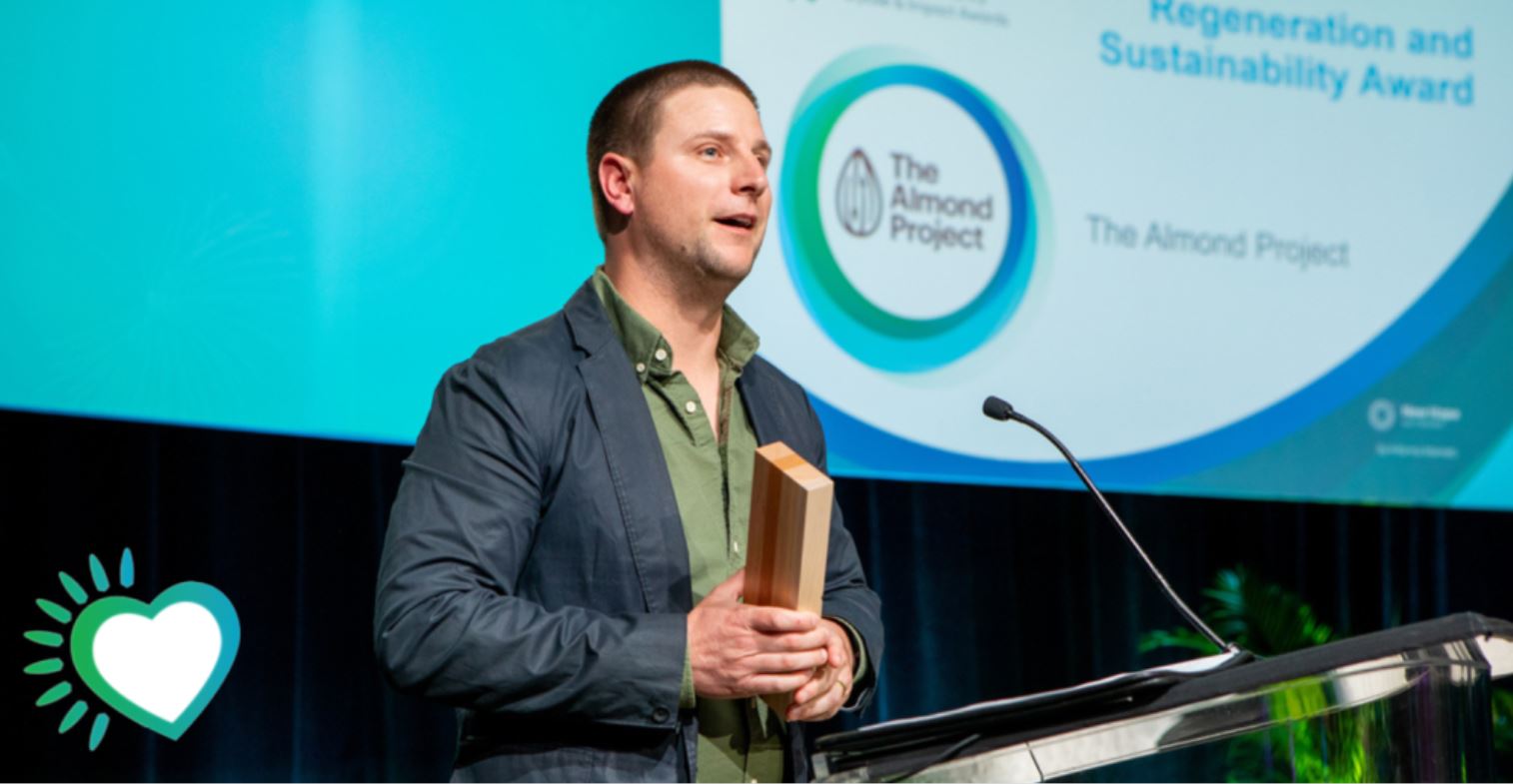 Treehouse California Almonds is proud to be among a coalition of industry innovators that in March received the New Hope Regeneration and Sustainability Award, which recognized our collective trailblazing efforts to promote sustainable almond farming methods.
The award was given to The Almond Project, a multi-year, farmer-led partnership that is identifying more sustainable almond farming methods to help create a more resilient future for almonds. The project brings together a range of advocates who collaborate to evolve the health of the nation's food system. In addition to Treehouse, the project's partners include White Buffalo Land Trust, Pacific Ag Management, Simple Mills, Daily Harvest, and Cappello's.

This prestigious sustainability award was announced at the New Hope Community Purpose and Impact Awards ceremony on March 9, 2023, as part of the New Hope Network/Natural Products Expo West event in Anaheim, California. Expo West is the leading trade show in the natural, organic and healthy products industry.
As a leading almond ingredient provider we are extremely proud to work closely with our partners to lead a movement that's important both to the environment and to the communities that rely on agriculture to sustain their daily lives.