Grow Almonds
with Treehouse
Our California almond growers are among the world's best and share Treehouse's respect for the environment, communities and people we serve.
How We Work
California farmers and the agricultural communities they serve are the foundation of the almond industry. Through transparency, cooperation and mutual respect for precious natural resources, Treehouse California Almonds is able to market the highest quality almond products and ingredients in the world while providing almond growers with returns necessary to maintain healthy farms and communities.
Connecting top-tier farmers with world-class customers
Treehouse's value-add model directly benefits our almond farmers
Superior communications and transparency
Keeping you up to date on the latest almond market trends and sales
Respect and collaboration
We are rooted in the almond growing tradition – and it shows
Performance You'll Appreciate
Treehouse's outstanding California almond growers and value-added processing results in almond ingredients and products that have earned the trust of world-class customers.
These customers count on us to fulfill their near-term needs and provide a stable supply chain solution. The enduring relationships result in healthy farm returns that can help to sustain agricultural communities for generations to come. In fact, Treehouse has a track record of delivering the highest returns to almond growers, year after year.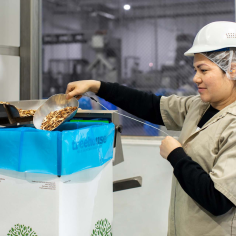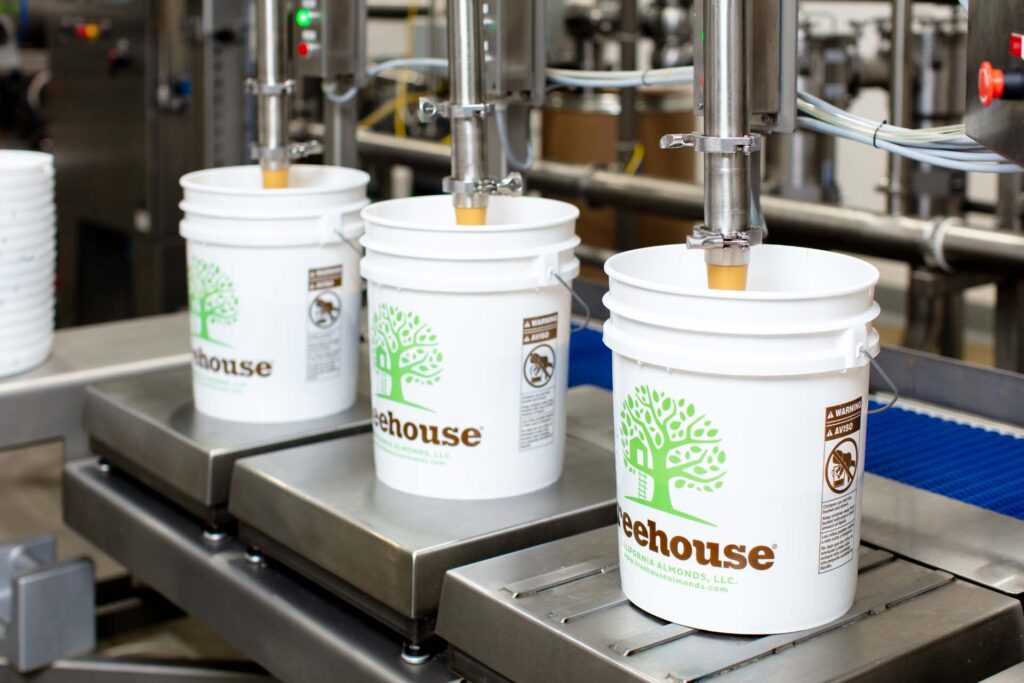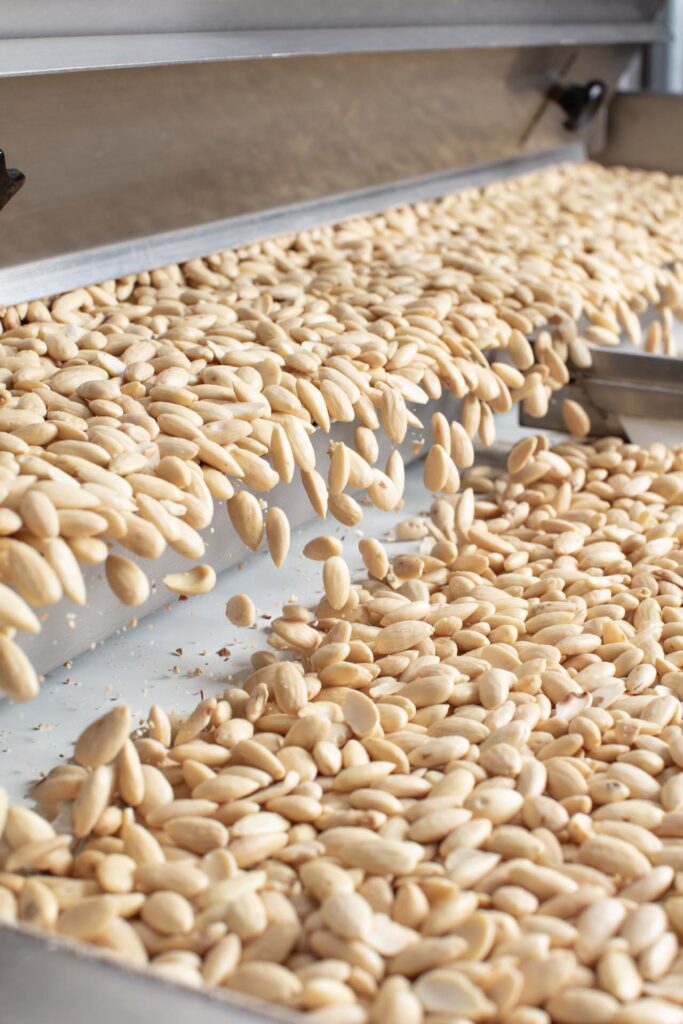 Transparency Matters
Treehouse California Almonds handles our almond grower's crops as if they were our own, providing unparalleled transparency into farm returns, changing market conditions and industry developments.
Hulling & Shelling Sustainably
Treehouse takes the almonds our growers deliver, then passes them through a 14-stage hulling process – driven by supplemental solar power – to remove hulls and shells. We then size and grade the remaining almond kernels for various applications. Our expertise and state-of-the-art equipment ensure that only the best almonds proceed into our production processes.
We strive for a -zero-waste hulling and shelling process. Outer hulls become nutritious livestock feed. The fibrous shells may power co-generation plants or serve as landscape mulch. And undesirable kernels get upcycled to create oil for cosmetics and baking applications.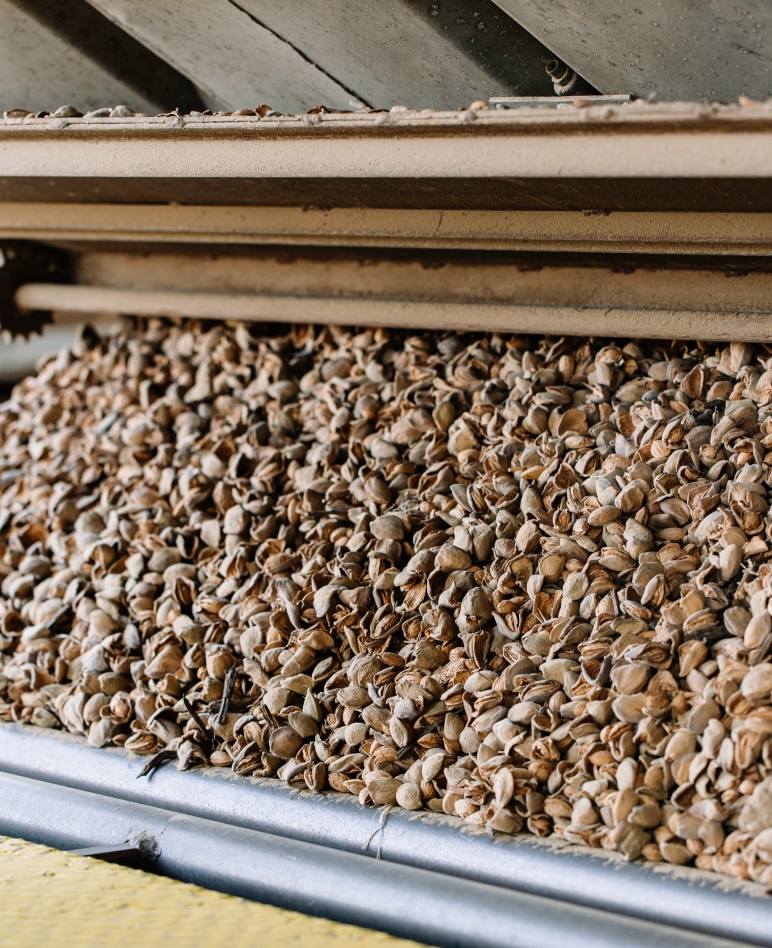 The Almond Project
Treehouse California Almonds is proud to be a founding member of The Almond Project, a farmer-led partnership to identify more sustainable farming methods and pave the way toward a more resilient future for almonds.
In the short term, this partnership seeks to identify almond farming approaches that improve soil health, increase biodiversity, and empower local farming communities. Longer-term, The Almond Project aims to develop proof points to incentivize farmers and food companies to adopt practices that have the potential to regenerate California's working lands.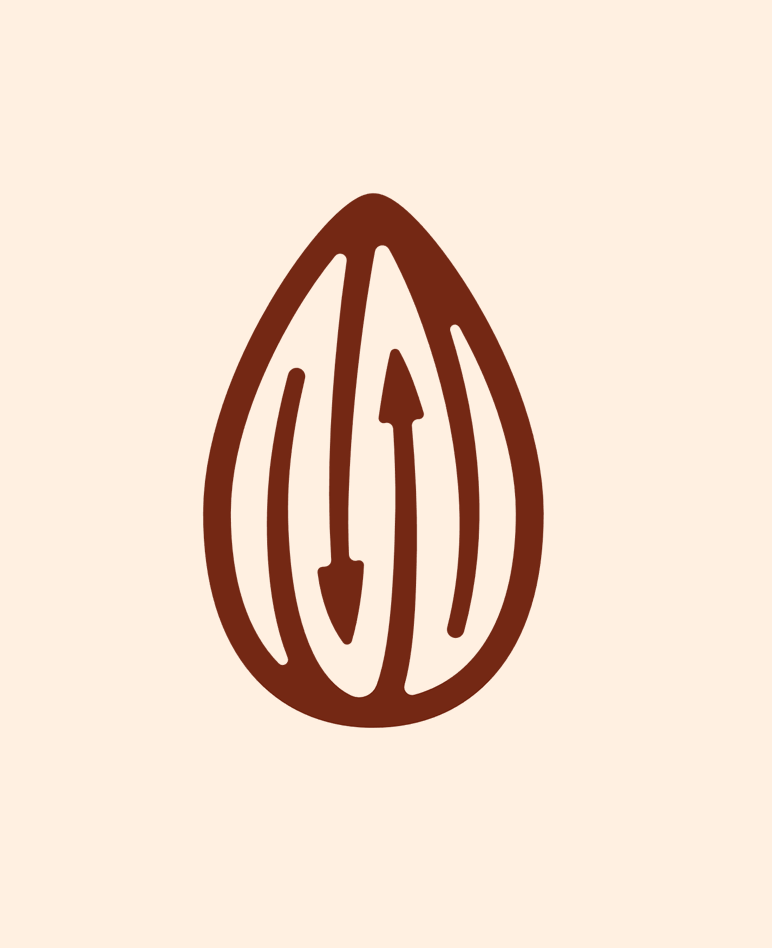 Get in Touch
Find out why California almond growers love to be part of
the Treehouse Almonds family.