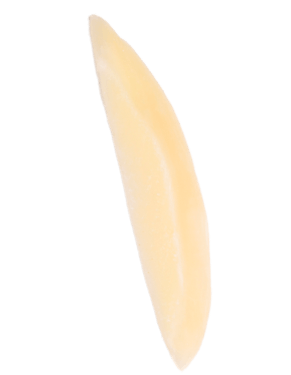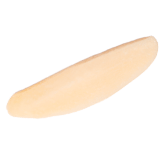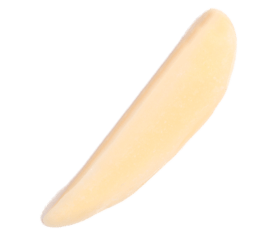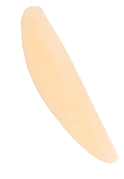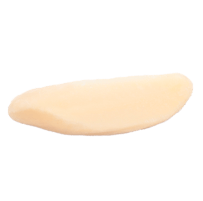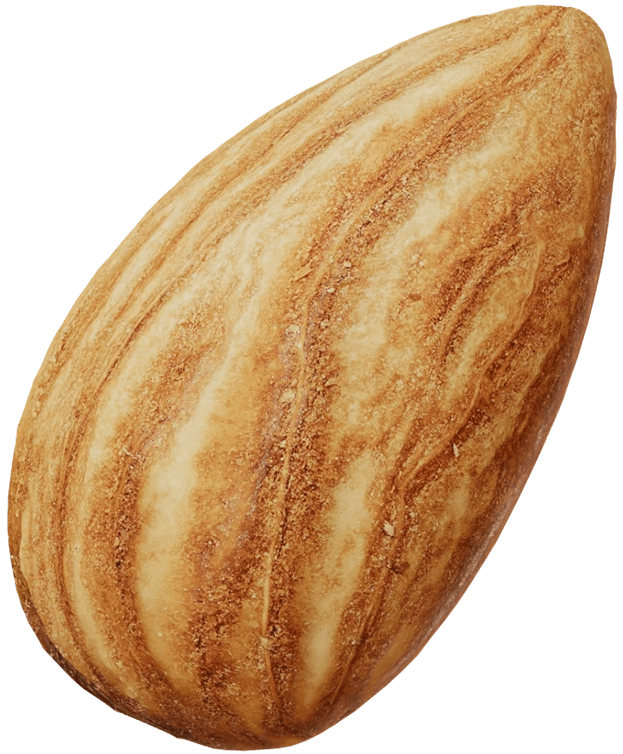 Slivered Almonds
Treehouse's slivered almonds are popular around the world, where they lend nutrition, flavor and beauty to a range of modern and traditional products and recipes. Slivered almonds add crunch and protein to salads and snacks, and serve as a garnish for hummus and other foods.
We provide our customers with slivered natural, blanched, roasted and organic almonds – all customized for their specific applications thanks to our precision slivering machines.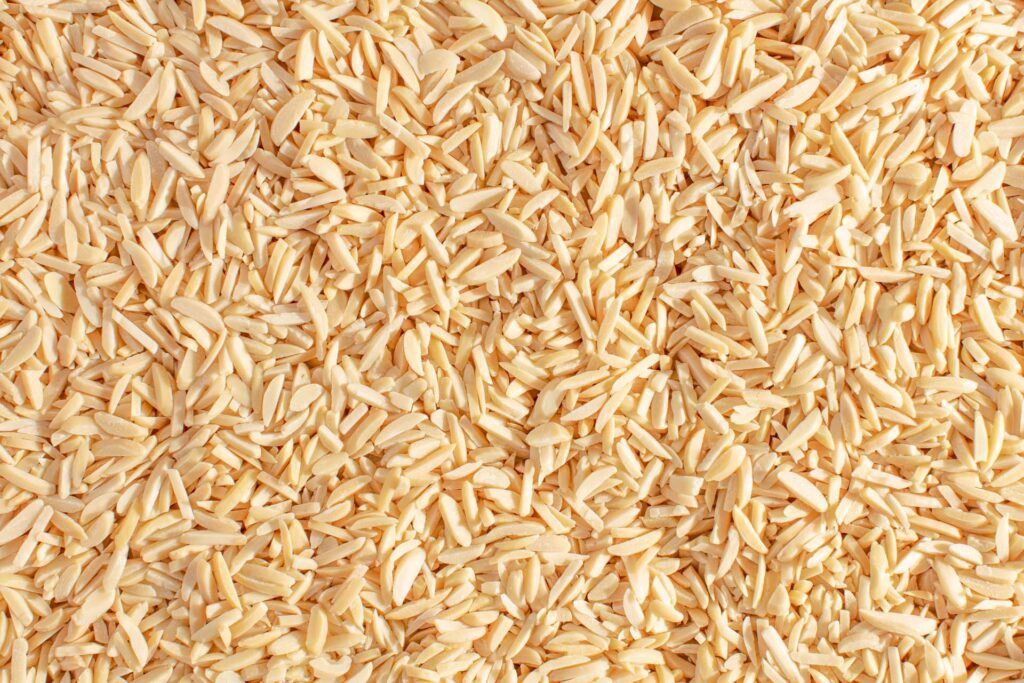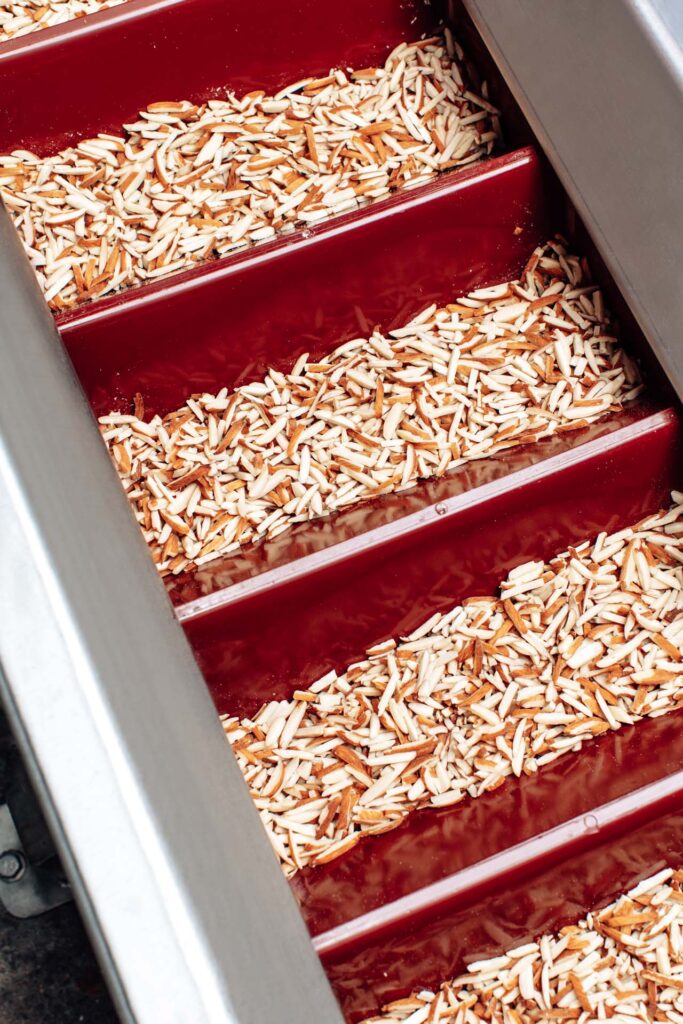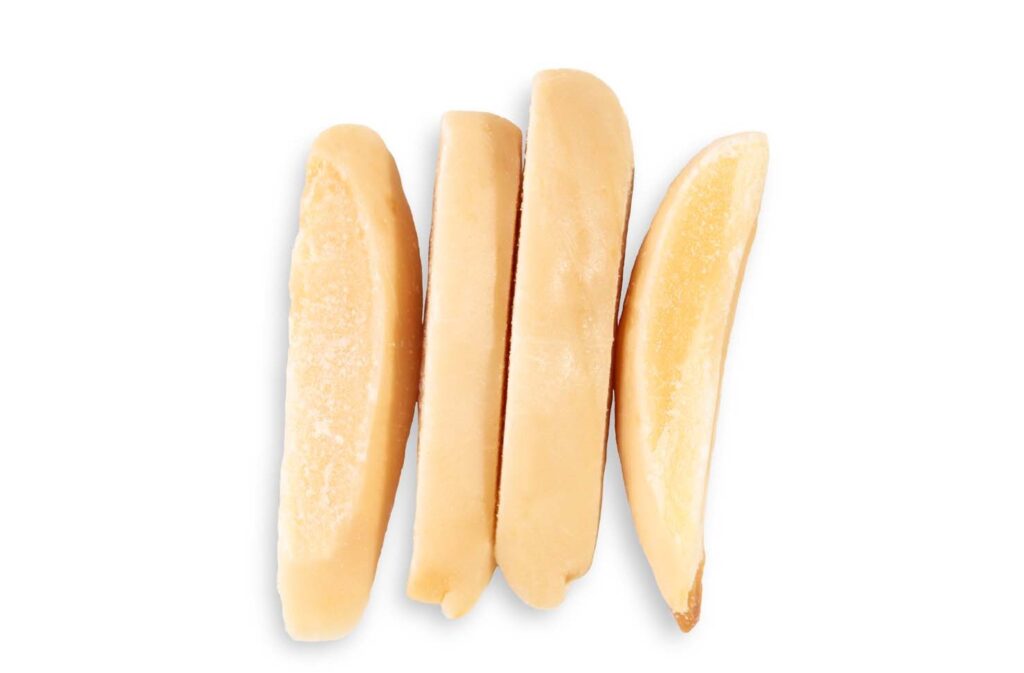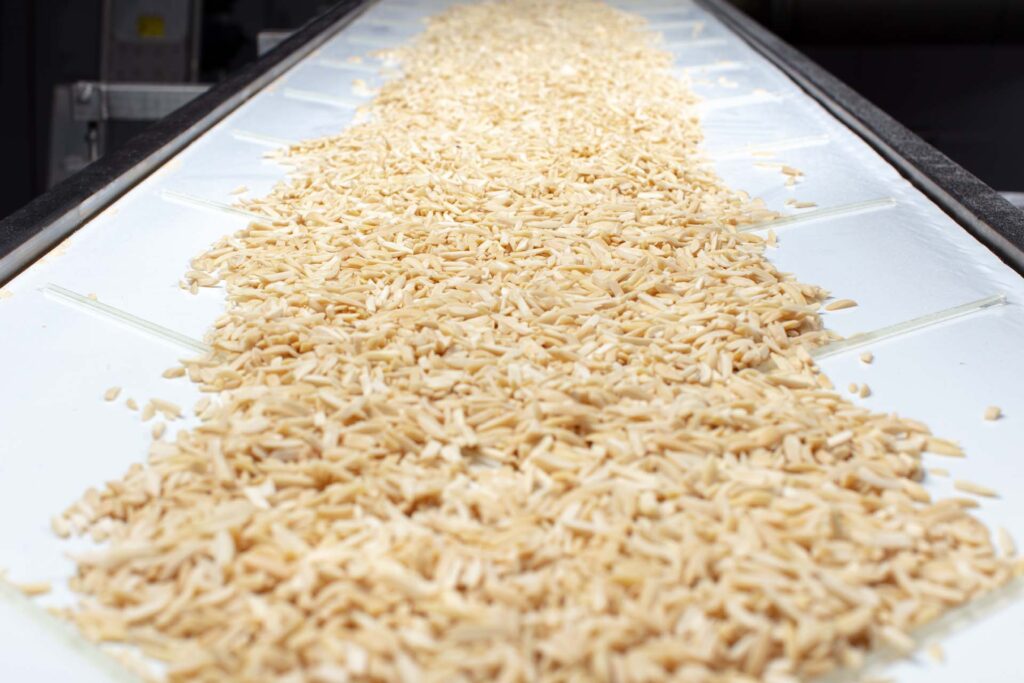 | Top Products | Width | Input Size | Whole Slivered % | Broken % | Cross Cut % |
| --- | --- | --- | --- | --- | --- |
| Blanched Medium Slivered | 3.17 mm | 27/30 AOL | > 80% | < 8% | < 8% |
| Blanched Regular Slivered | 4.763 mm | 27/30 AOL | > 80% | < 8% | < 8% |
| Blanched Regular Slivered TQ | 4.763 mm | 25/27 AOL | > 85% | <5% | < 5% |
| Natural Medium Slivered | 3.17 mm | 27/30 AOL | > 80% | < 8% | < 8% |
Customized Slivered Almond Solutions
Treehouse Almonds works with large food producers to fine-tune our slivered almonds to create the perfect ingredient for their products and applications.
Packaging


Vacuum Packed
25 lb

Super Sack
1,700 -2,200 lbs

Fiber Bin
1,700 -2,200 lbs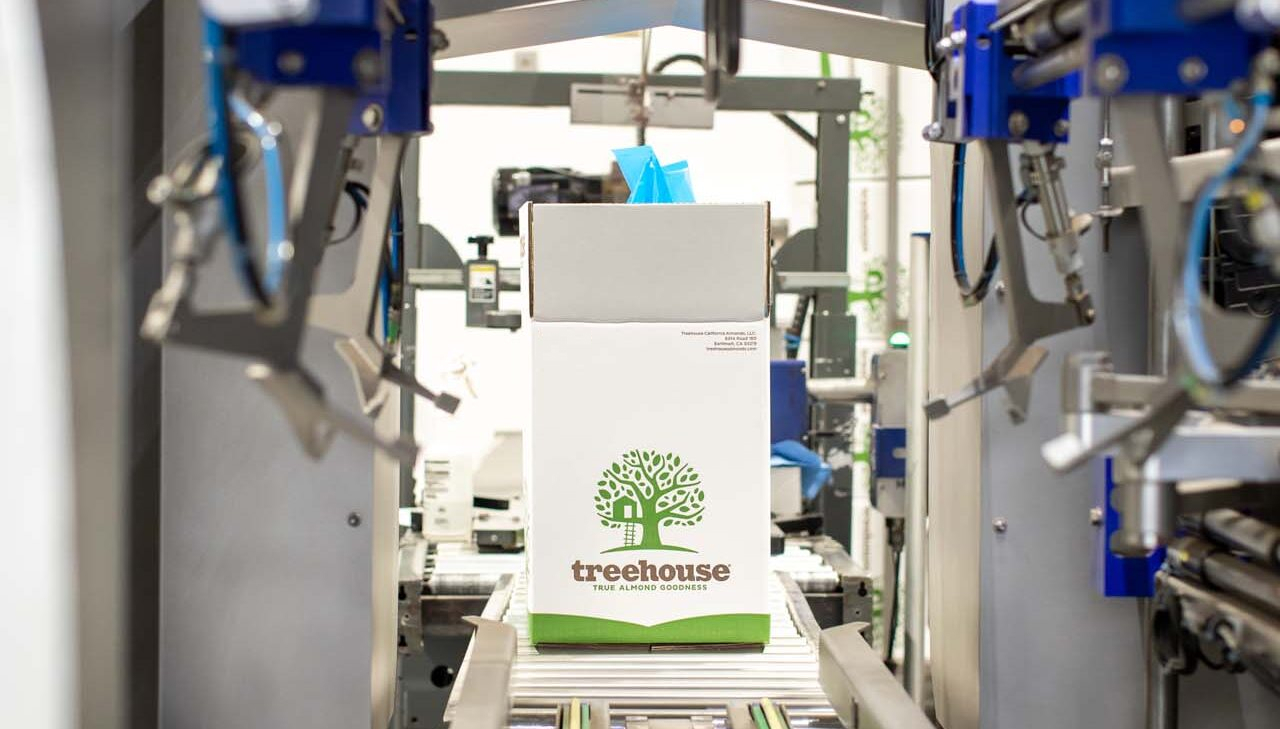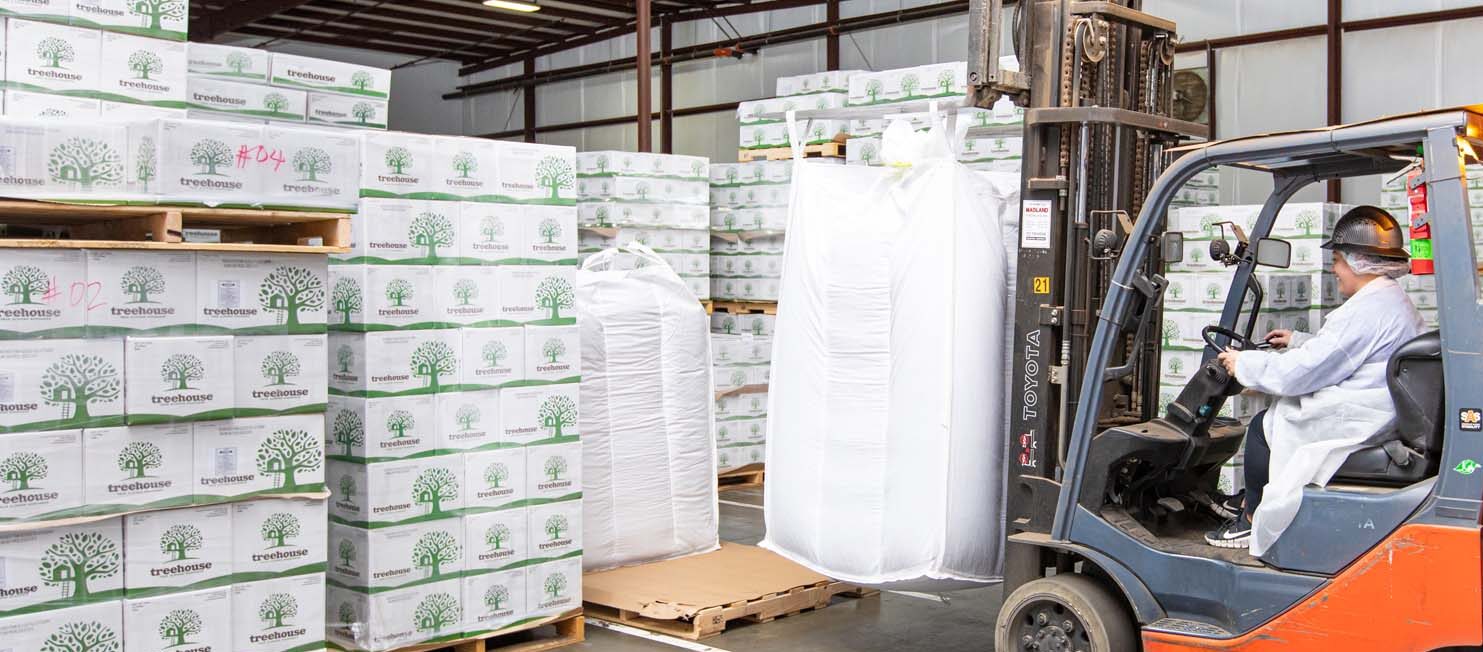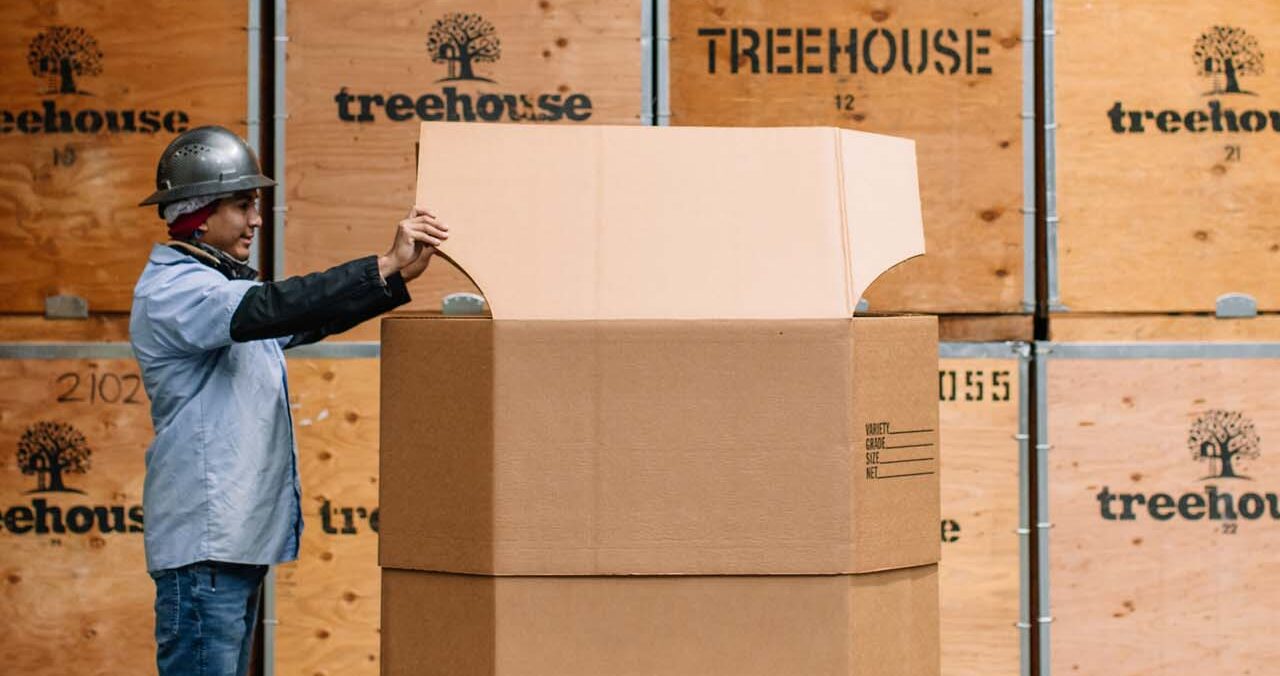 Shelf Life
Roasted: Vacuum Packed
12 Months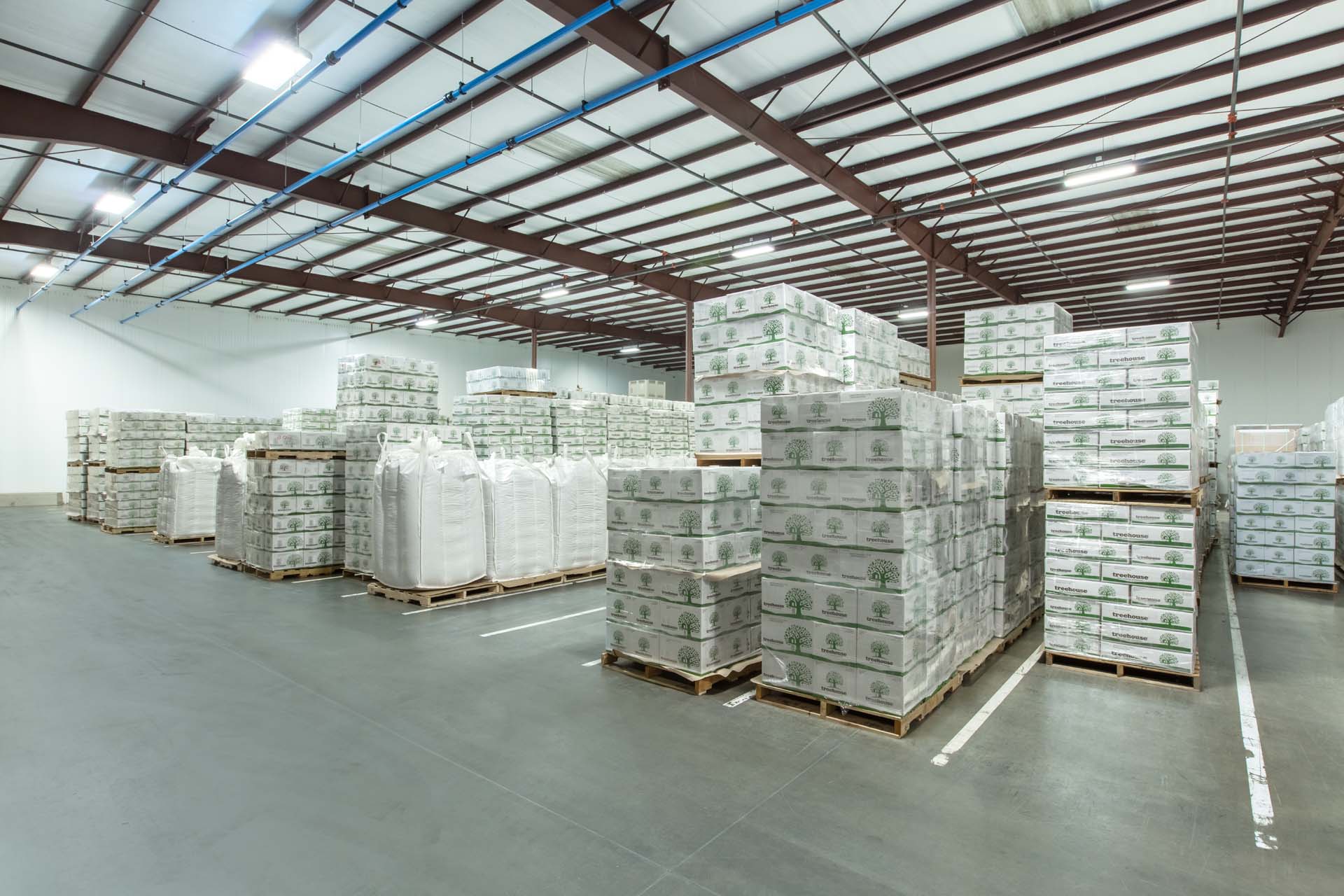 Storage for Slivered Almonds
To help ensure optimal flavor, protect your slivered almonds from direct sunlight for prolonged periods and avoid exposure to strong odors from other foods or chemicals.
Store in a cool, dry place
35-45°F (2-7°C)
Relative Humidity (cold storage)
55%-65%

Already Know What You Want?
If you need a reliable supply of bulk slivered almonds in a form that ideally suits your product specifications, please contact our team of wholesale specialists.
Suggested Uses for Treehouse Slivered Almonds
Slivered almonds lend flavor and visual appeal to a variety of food products while delivering nutritional benefits through their fiber, protein and mono-unsaturated ("healthy") fats. Treehouse provides its customers with slivered almonds that can be blanched, natural, roasted and, if desired, organic.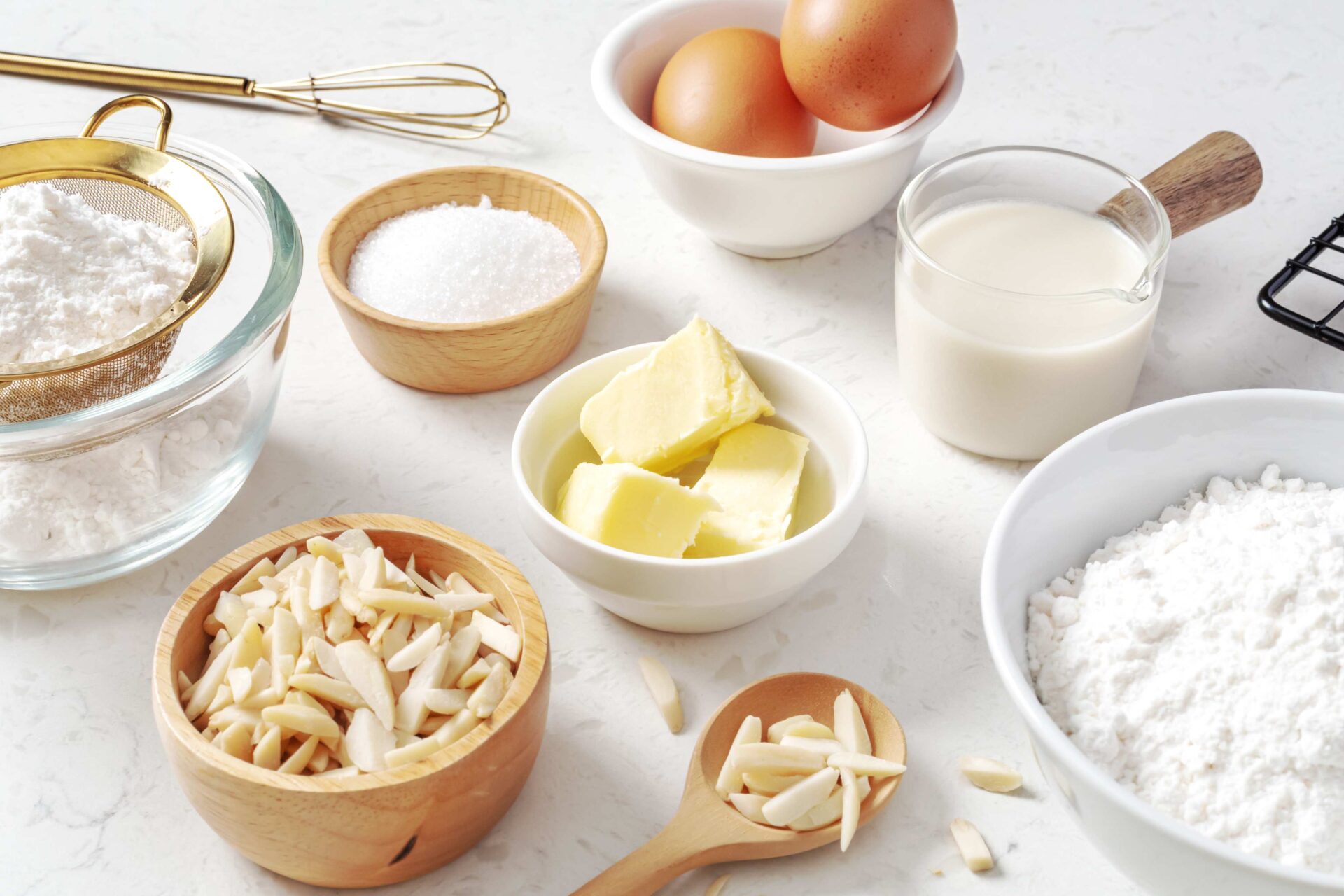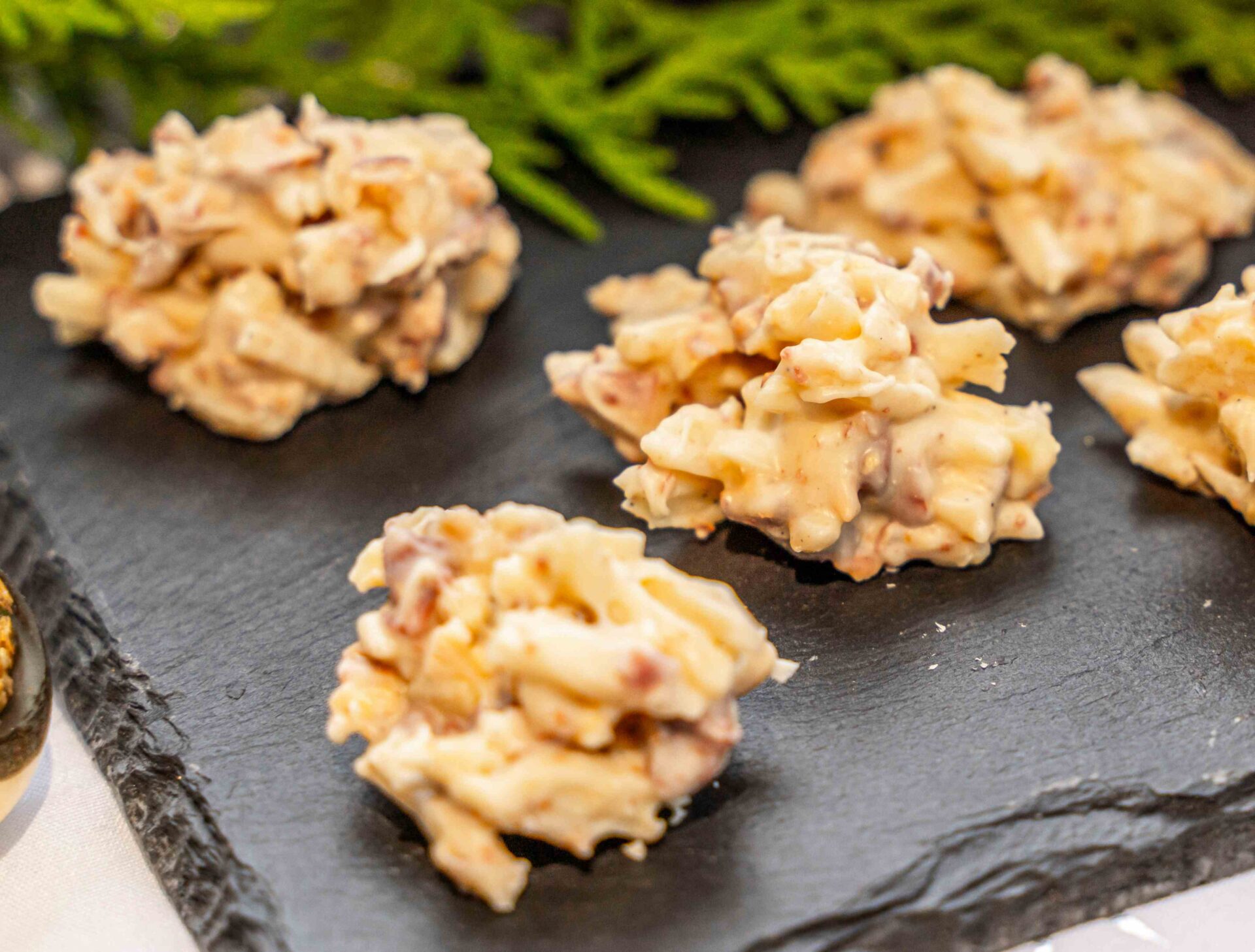 Baked Goods
Slivered almonds frequently are used by our customers to decorate and enhance the nutritional impact of their cakes, pastries and other products. Treehouse creates slivered almonds of specified thickness to offer a pleasing crunch for customers' baked products.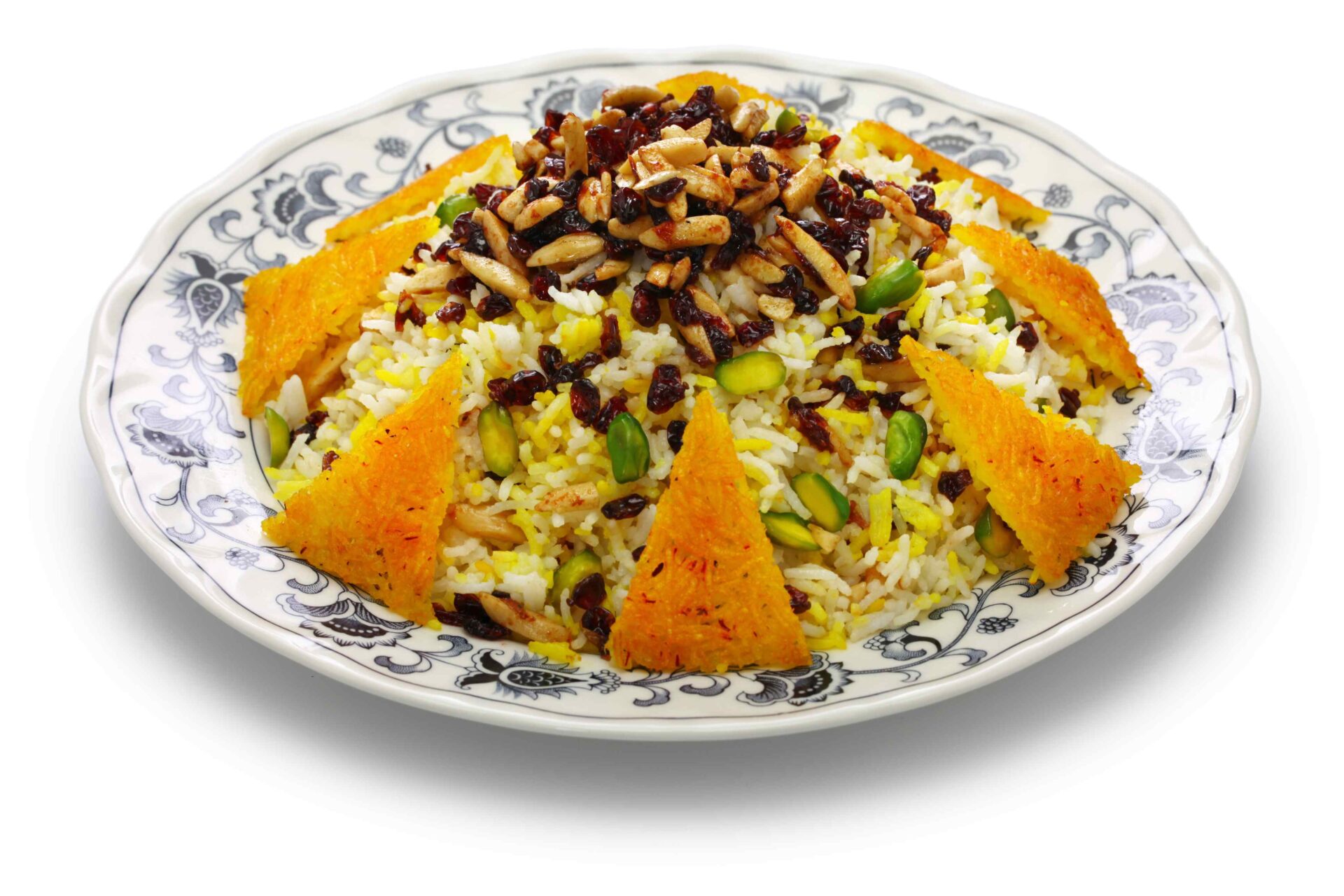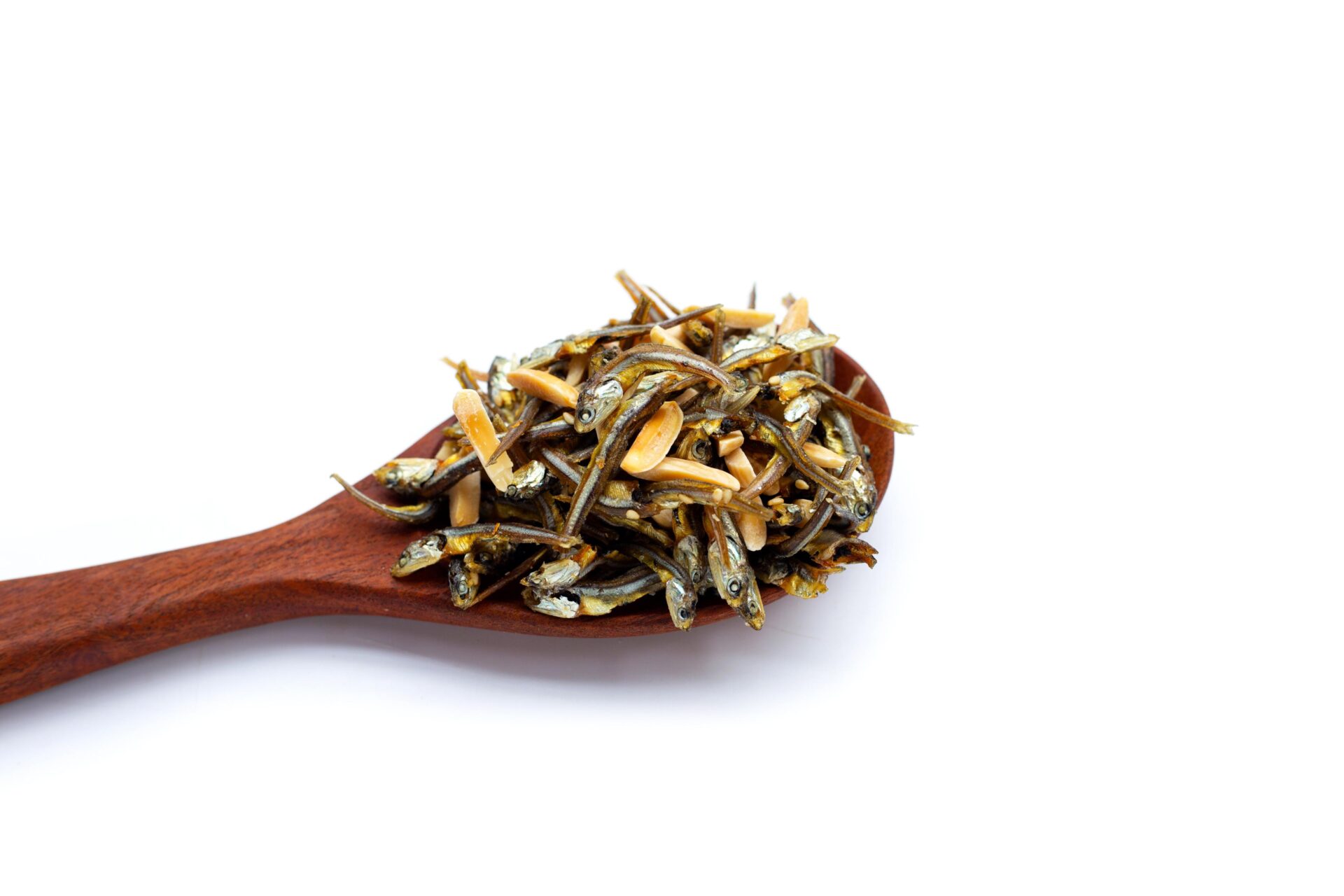 International Products
Slivered almonds have supplanted pine nuts as the preferred topping for hummus producers, including many of Treehouse's customers. Our almond slivers are popular in Asia: You might see people purchasing these nutritious slivered almond treats in snack packs – salted and accompanied by tiny, dried fish. Also, slivered almonds would not be complete without in many Middle Eastern dishes, like Zereshk Polo and Mansaf.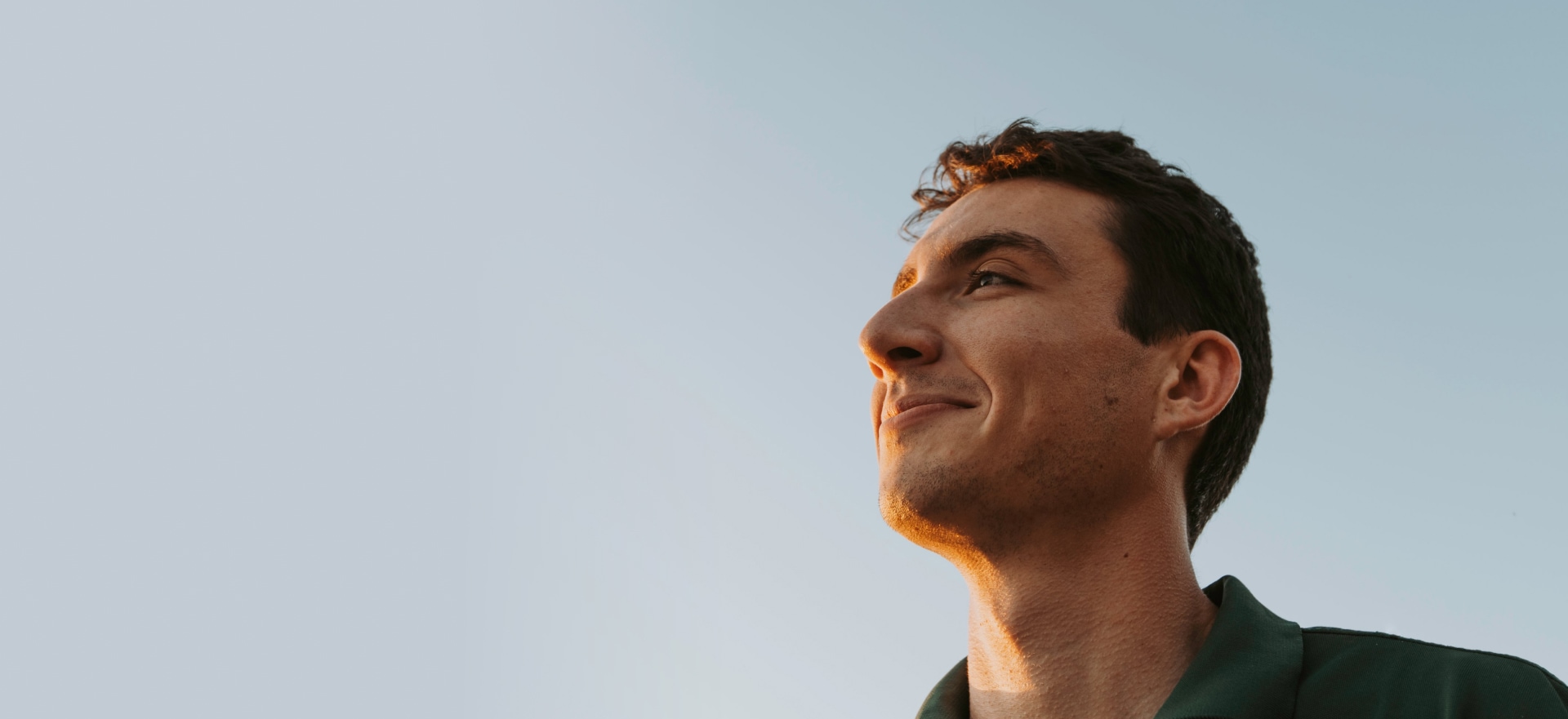 Collaboration is Our Superpower
If you don't see an almond ingredient that precisely suits your needs, let us know. Our development teams will collaborate with you to create a custom solution for your specific application, drawing on their deep knowledge and the sophistication of our processing technologies.
More Almond Products

Larger Orders
> 1,500 lbs
Seeking superior-quality almond ingredients for your products? Work with a leading wholesale almond processor who creates customized solutions with a durable supply chain.
Smaller Orders
< 1,500 lbs
Need high-quality almond ingredients for your small business? Buy direct from Treehouse, an industry leader that was once a small business like yours.