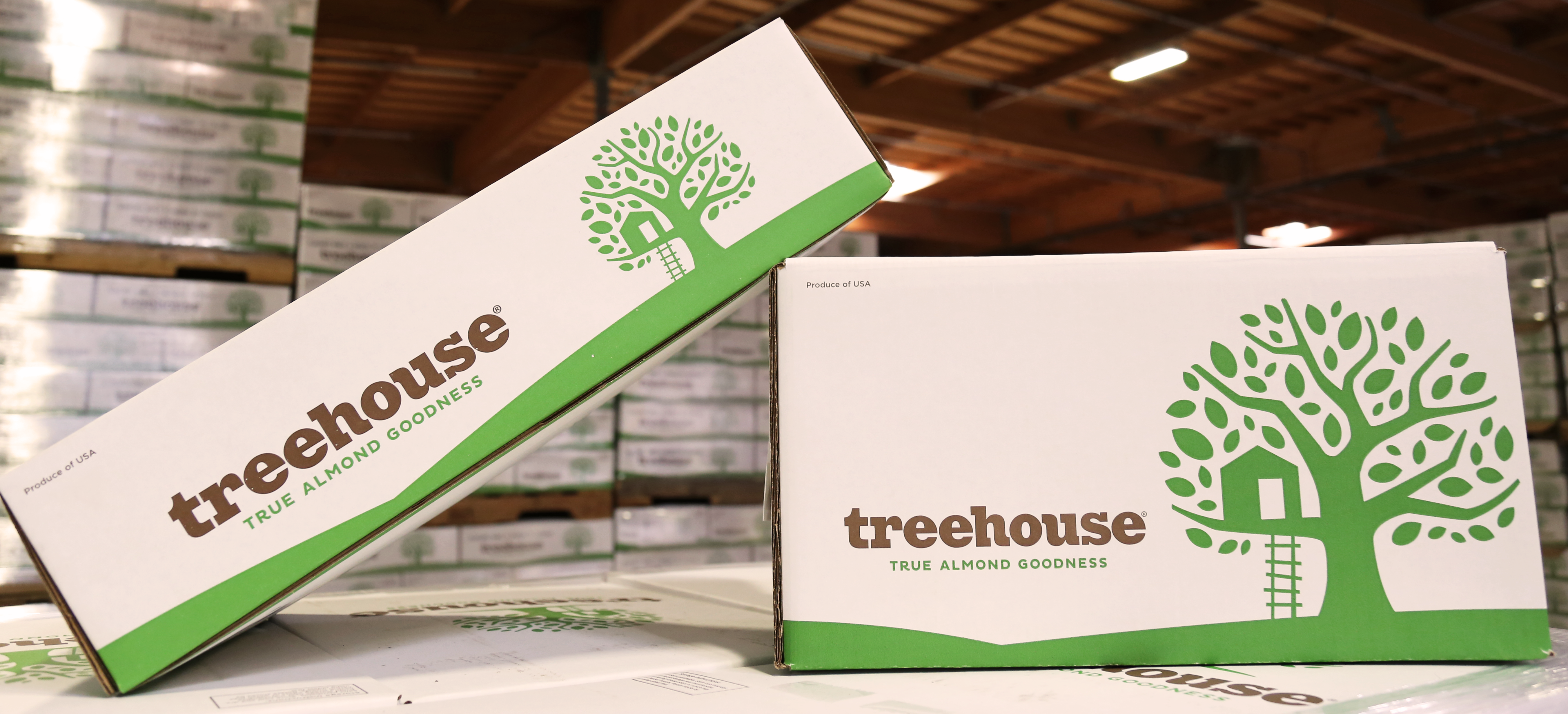 Very strong domestic shipments propelled March almond shipments to a record 208.2 million lbs, surpassing last March shipments of 184.9 million lbs by 12.5%. Season-to-date shipments of 1681.8 million lbs are now 5.8% ahead of last season.
March export shipments were about as expected — up 3.5% at 128.5 million lbs.
Middle East up 38% to 10.9 million lbs — strong pre-Ramadan shipments to Dubai and Turkey
Indian shipments up 19% to 15.0 million lbs
Northeast Asia down 14% at 16.3 million — South Korean shipments down sharply
Western Europe down 4.7% at 56.6 million — most EU destinations taking a breather
March domestic shipments at 79.9 million lbs are up 31% versus shipments of 60.7 million lbs a year ago. This is a record one month shipment for the industry and reflects the massive pull from retailers and manufacturers as shelves were cleared by Coronavirus "hamstering" (this is my favorite new word — which has appeared to be coined in Germany). Season-to-date domestic shipments are now 5.2% ahead of last year. The question now is what do the hamsters do after all of the pantry stocking? Will it result in more consumption, or has the industry simply shipped earlier than usual and consumption stays the same? Our guess, based on anecdotal evidence and a little personal experience, is that the hamsters stuck at home are eating more than usual, but anticipate that domestic shipments going forward will slow significantly from the March pace.
Commitment numbers also tell a story of strong domestic activity. Total new sales can be computed at a March record of 174.2 million lbs. Of this total, 83.0 million lbs were domestic sales (even higher than the record shipments). As a percentage of the 2019 crop, the industry is now sold and shipped at about 90%.
No big surprises in the receipt number, with the 2019 crop adding 2.7 million lbs to total 2,533 million lbs. A few more million will be added in subsequent months. We can peg the total at under 2540 million lbs.
A look out into the orchards show the 2020 crop developing well. After sunny and warm bloom conditions, a few late storms have been gratefully received, leaving snow and moisture levels in better shape than a month ago. Almonds appear to be sizing nicely and talk in the north is of a very good crop after their shortfall last year. We are about through the potential freeze period and now wait to see the April drop. Industry talk appears to be clustering in the 2700 million to 2900 million lb range — a significant increase from last season.
Prices are reflecting concern for both future supple and future demand by continuing to erode. Current crop standards which had been trading near $2.50 per lb a month ago, have now slipped below $2.30 per lb, while new crop remains at about a 10 cent discount. Nonpareils must be sized well to show any premium.
With another strong month of shipments tucked away and only 4 months left in the current season, the transition to new crop is looking clearer. If California ships at similar levels to last summer, the carry-out will be close to 450 million lbs. While not excessive (a carry/ship ratio of 19% can be seen as middle of the road), the increase of 130 million lbs versus the carry-in to the 2019 season is a concern as it adds to a 2020 crop that will be 150 million to 350 million lbs more than last year. Even this might not be cause for undue concern, but it is increasingly difficult to anticipate market clearing prices for this additional supple in a world that looks vey different from a couple of months ago.
As we look around today, the USA has become the epicenter of the COVID-19 crises, but the outlook is vastly improved from a week ago. China and South Korea are emerging from its ordeal, while continental Europe appears to have peaked. India is a major concern and has just started its lockdown period, while Japan was thought to have avoided a lockdown is now having to lay low. What can be stated with certainty is that economies have and will continue to take a hit with varying effects of almond demand according to consumption patterns throughout particular markets. In addition, we are seeing a strengthened US dollar, negating much of the effect of lower US almond pricing. All in all, this makes growing consumption more difficult over the foreseeable future.
With what is potentially on the trees today, California will need to grow consumption by 10-14% next season if the carry-out is going to remain manageable. This is not unprecedented and has been done before (2010, 2011 and 2016 in recent memory). We leave it to the market to discover the price that will make this happen — and close the comment with a chart reminding you that standard 5 prices are already close to decade long lows.
Jonathan Meyer
CEO
Treehouse California Almonds, LLC.