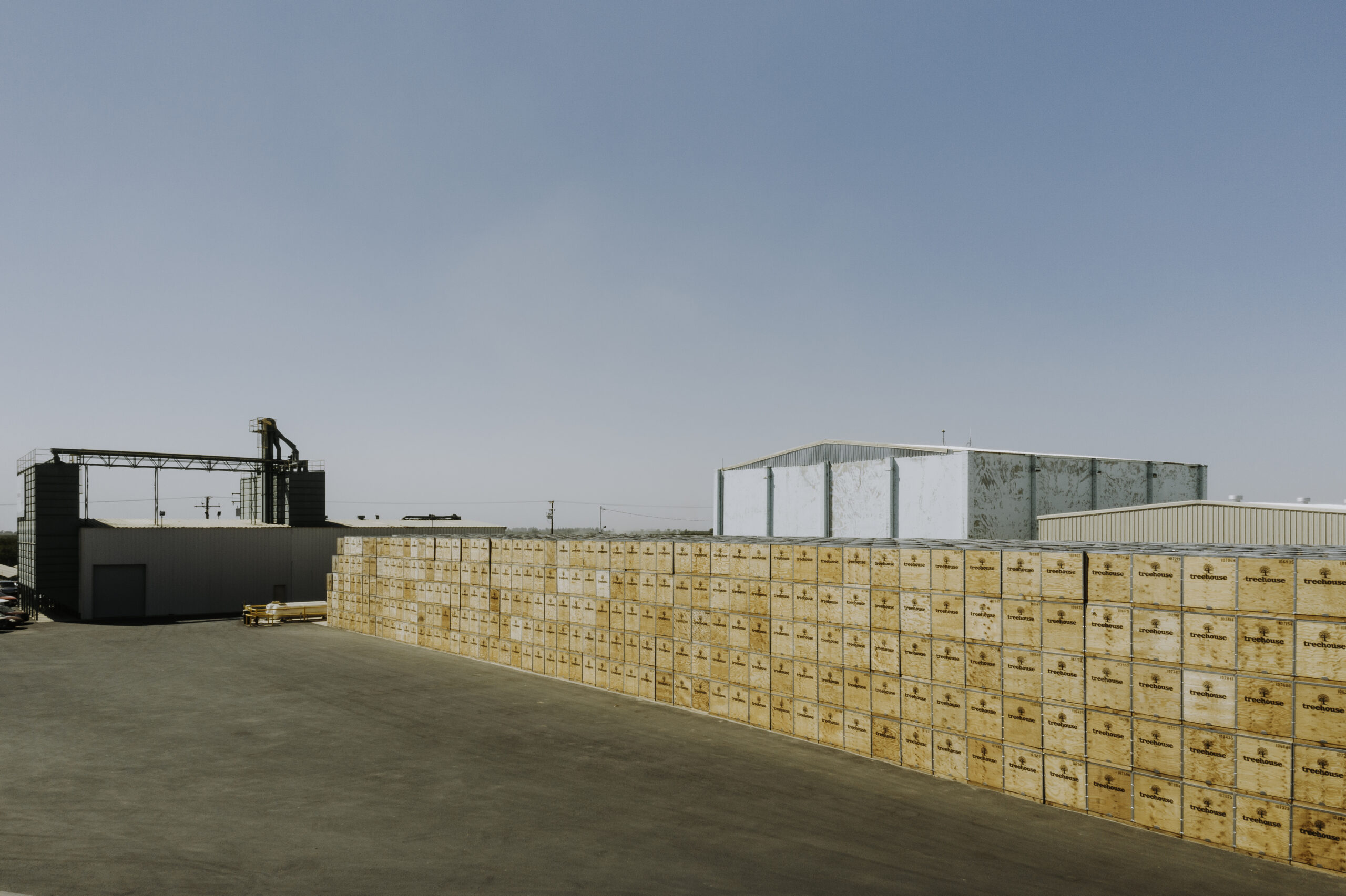 Despite challenges at the ports, California handlers ended 2020 with a record December shipment of 256.9 million lbs. This is 24.7% higher than shipments of 206.0 million lbs in December a year ago.
Domestic shipments were up 5.6% over last December and accounted for 60.8 million lbs of the total. Exports shipments rang the bell, totaling 196.1 million lbs and up a remarkable 32.1%, or 47.7 million lbs ahead of last December totals. Chinese shipments at 19.6 million lbs were up a resounding 17.0 million lbs versus a year ago as Chinese buyers returned to California this year to prepare for the Lunar New Year festival in early February. Indian shipments continued strongly, up 63% or 15.3 million lbs at 39.7 million lbs for December. South Korean numbers were once again up sharply, increasing by 3.6 million lbs versus December a year ago to total 8.28 million lbs. Western Europe pulled impressively, with the regional total 68.3 million lbs being a full 15.0% or 8.9 million lbs ahead of last December. Middle East shipments continue to lag, down 24.7% at 19.2 million lbs.
Worldwide season-to-date shipments now stand at 1,283.7 million lbs, up 22.1% or 232.4 million lbs compared to season-to-date shipments in the 2019 season. Of the year on year increase it is worth noting that India, which is up 79% for the season, accounts for 96.4 million lbs (41%) of the total increase. Chinese importers account for 41.2 million (18%) of the total increase. California sellers have leaned heavily on these markets to move the unexpectedly large supply, but certainly these gains have been facilitated by sharply lower pricing.
Commitment numbers are decent but nothing surprising, dropping 84.2 million lbs in December to end at 920.6 million lbs. This suggests new sales of 172.7 million lbs – about normal for December. Sellers saw decent buying from Europe and India in December as a weak dollar and the strong November shipping report released mid-December encouraged buying. Total commitment numbers continue well ahead of last year (920.6 million versus 609.7 million lbs).
December crop receipt numbers have been much anticipated and the addition of 455 million lbs in December to bring the total to 2,869 million lbs tell us that the hullers were still busy. 455 million lbs compares to 603 million lbs in November and a slow-down of 25%. The typical slow-down in December versus November is about 40% to 70%, so this, and anecdotal observations of stockpiles in northern and west-side hullers, suggest that there are still material volumes to yet be reported. While the final crop number forecast will still need a wide confidence interval, the numbers strongly suggest that the final is going to be north of 3,000 million (3 billion) lbs. On the assumption that there might be as much crop to come in after December as last season on percentage basis (6.5%) we are going to bump our expectations for the final 2020 crop by 70 million lbs to 3,070 million lbs.
Our market comment of a month ago noted a comfortably sold and shipped position for California sellers. Not surprisingly we have seen sellers more reluctant over the past month and buyers outweighing sellers in the market, resulting in market levels firming about 10 to 15 cents per lb. The market was active in December, while coming back from the holiday break sellers have continued reluctantly and buying has generally been more subdued. Standards, which were being traded near $1.88 just prior to last month's position report were most recently seen close to $2.00 per lb, with average size California's about a 5 cents per lb above that. Nonpareil pricing has likewise firmed, with NPX 27/30 most recently trading $2.15 to $2.20 per lb range. Nonpareil inshell premiums are strong as availability starts to dwindle, with recently traded level near $1.70 per lb representing a premium of close to 20 cents per lb over average kernel pricing.
Today's report reemphasizes strong demand and shipments. December shipment numbers are likely on the upper end or higher than expectations. The receipt number, however, is going to provide balance. While it is too early to be confident as to final receipts, it will be bigger than 3 billion lbs total. Total shipped and committed numbers still show California in a comfortable position (using a 3.07 billion lb crop this would be 73 % of sellable crop, or 64% of crop plus carry-in). We anticipate that today's report will relax buyers and bring more sellers back to the table. While we do not anticipate a pull-back of price levels, it appears for now that the upward momentum will at least pause.