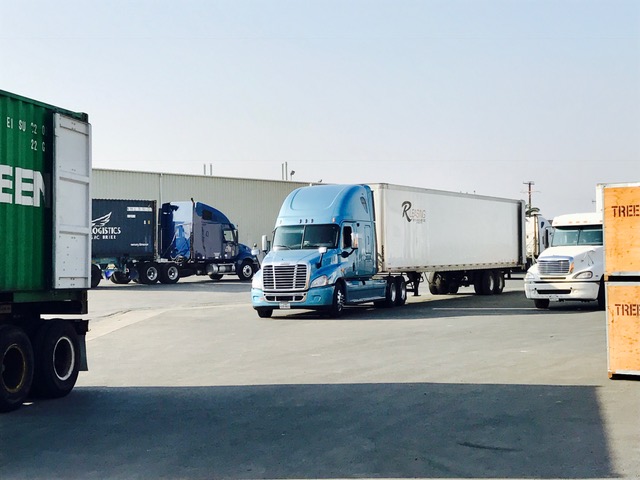 Treehouse Almond Market Update November 9th, 2016
October unleashed the lions and truckloads of almonds rolled out of handlers gates at a record pace. The total of 235.5 million lbs eclipses last October's 162.6 million and handily sets a new all-time monthly shipment record. Phenomenal Chinese shipments stole the limelight at 40.9 million lbs (up 128%), even more impressive when Vietnamese shipments of 12.9 million (up 286%) are factored in. Deserving a passing mention were domestic shipments (up 19% at 60.1 million lbs) and strong pulls from the Middle East where the UAE and Turkey combined to boost the region to 22.4 million lbs (up 52%). Shipments to India were relatively muted at 16.7 million lbs (up 17%).
Season-to-date shipments now total 607.1 million lbs, 41% ahead of shipments at the same time a year ago.
Commitments slipped by 52 million lbs from end September levels to 587 million lbs. This is still ahead of levels seen a year ago (446 million lbs) but does indicate that new sales in October (about 183 million lbs) were more in line with normal levels and significantly down from September when record sales occurred. As a percentage of the forecast 2050 million lbs crop, sold and shipped now stands at 59.5%, the highest level since 2009. Yes we know we pointed out the well sold position last month, but it bears repeating.
Crop receipts added 568 million lbs in October to total 1559 million lbs, up 110 million lbs compared to the same time a year ago. Still too early to say what this means for the total crop, but it is interesting that hullers slowed down by 63 million lbs (about 10%) versus September receipts. We continue keep our expectation for the crop in line with the 2050 million lb forecast, keeping a wary eye on strong orders for new wood bins despite strong shipments helping to make space in warehouses.
Following last month's strong shipment report prices jumped 10 to 15 cents as sellers pulled off the market. Standards moved close to $2.65 per lb and held that level for about 2 weeks in thin trading before sellers emerged and prices dropped back to the $2.50 to $2.55 range. Resellers, including the Chinese trade, added to the weight as they took profits from positions bought earlier in the season. Over the past couple weeks prices have held steady and the market has been active. Reselling kept nonpareil levels in check, with most recent trades of NP 23/25 believed to be around $3.25 per lb. Nonpareil inshell continues to provide a premium versus kernels, with demand still seen in the $2.40 to $2.45 range. Manufactured levels over the past couple weeks were working well at the $3.50 per lb level for blanched sliced and slivered.
Were October shipments within expectations? Probably so. Strong commitments had set expectations at a high hurdle. Nevertheless the shipments reemphasize terrific demand for almonds at price levels seen over the past few months. There are clearly not enough almonds to maintain the shipments at a 40% increase versus last year. November shipments are already lining up to be robust and by the time we get the next shipment report in December 65% to 70% of the crop will already be spoken for. To get through to next crop shipments will have to slow and in addition the industry will likely reduce the carry-over to well below 400 million lbs. Price has already done some of this slow-down work as we look at the new sales in October versus September.
Buyers, on the other hand, are understandably nervous about the longer-term outlook. Underscoring this point the recent Almond Nursery Sales report shows 108,000 acres of trees were sold since last June, estimating 77,000 acres of new planting and the balance to replace existing orchards. The same report 2 years ago estimated tree sales for new plantings at 48,000 acres – which will start to show up in 2017 crop bearing acres. Although not breaking news, the reminder that almond acreage continues to grow despite drought challenges is sobering as the industry gears up to sell significantly larger crops over the next several years.
All in all we see the market at a healthy balance as it grapples with strong demand (known for sure) and the potential for increased supply. In the short-term we expect sellers will try to push prices but do not expect any dramatic changes as many buyers are now covered through bloom. The next chance for readjustment to the fundamental picture will be the receipt number in December and then of course the all-important but unpredictable winter weather in California which will set the tone for the rest of the season.
Best regards
Jonathan Meyer
Treehouse California Almonds, LLC